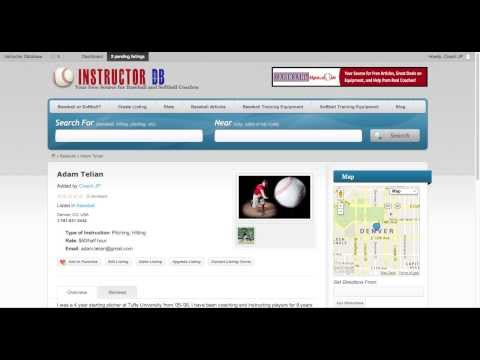 Instructors Database is a
free
hub for coaches and players to connect in the US.
How it Works for Coaches:
Create an account ( Register Here )
Add your listing ( Create Listing Here)

OPTION: For $50 you can get Priority listing for your state AND you get a $50 coupon off your next purchase of $300 or more at baseballtips.com or softball-tips.com!

Wait to be approved by one of our Coaches.
Lead more instructions, help players become better and make a little extra cash!
Watch our tutorial video on how to get your free listing setup:
How it Works for Players:
Go to your states page or search by state, city or zip code
Contact the instructor
Learn and become a better player!